Fox Limited Print (Signed)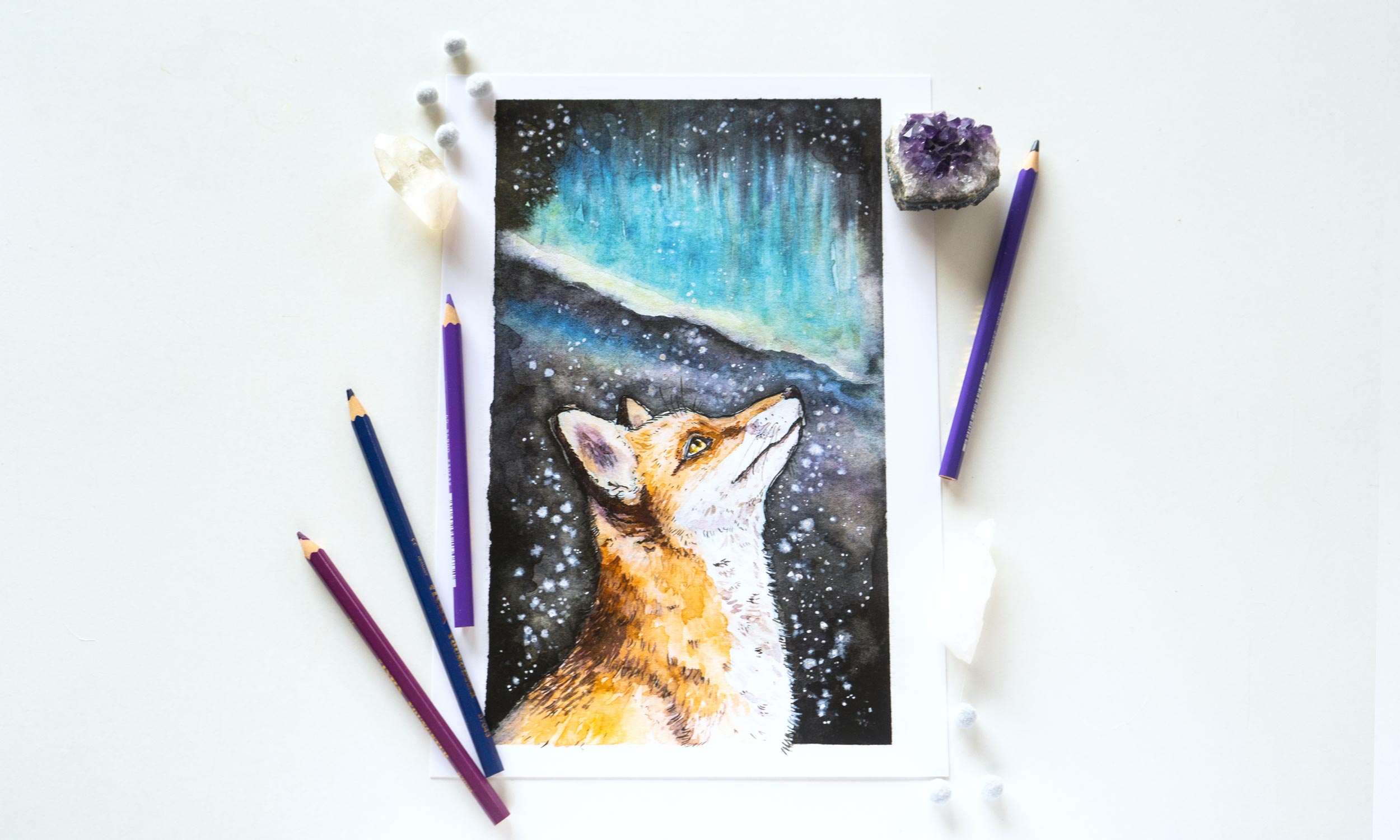 Fox Limited Print (Signed)
Ever had your mind full of thoughts, your life full of problems and you somehow managed to get outside at night? A gentle breeze touching your skin. Your lungs filled with cold air. You look up. And there they are. Millions and millions of stars. We are just a speck of dust inside a giant´s eye. Your problems weren´t all that big anymore. And suddenly there was hope…
That´s what I feel, whenever I look at this painting. This fox has hope!
You´ll receive one offset, matte print in A4 on durable 350gr chromosulfate paper (so the colors won´t smudge if you get it wet and won´t fade). Created from my original fox illustration scan and professionally prepared for this print. Signed in the front and numbered in the back.

Colors may vary from screen.
All orders are shipped the following week in a backed envelope to ensure the safe delivery of your new friends. Please note that postage can take 1-4 weeks of being shipped for international orders, orders to remote or rural areas may take longer.