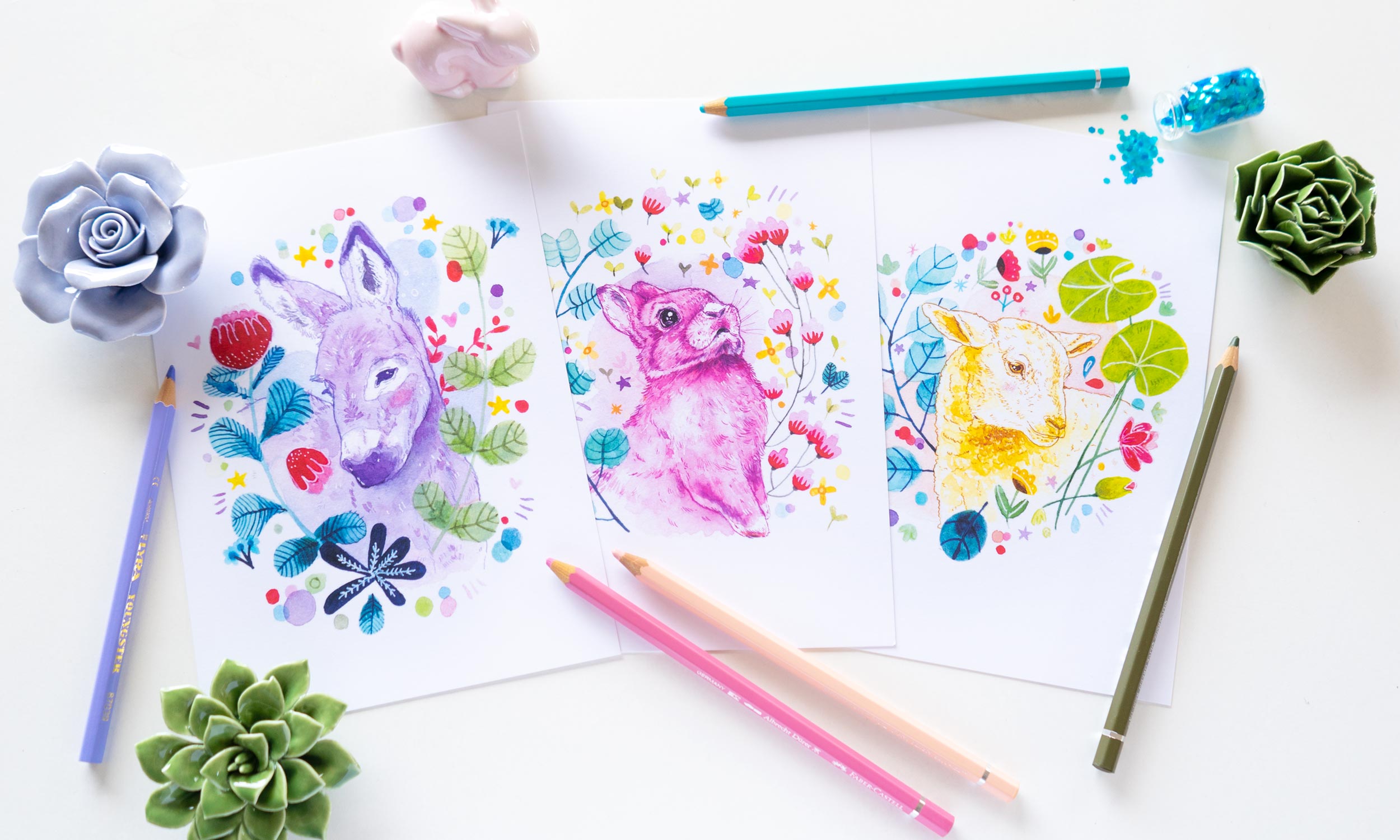 Baby Animals Print Set
Why not take all three of them home? The donkey, the lamb and the bunny are really good friends and get along well with each other! Hang them next to each other and even the dullest corner in the house will have some life in its bones!

You´ll receive three offset , soft feel, matte prints in A5 on durable 400gr paper (so the colors won´t smudge if you get it wet and won´t fade). Created from my original illustrations scan and professionally prepared for this print.

Colors may vary from screen.
All orders are shipped the following week in a backed envelope to ensure the safe delivery of your new friends. Please note that postage can take 1-4 weeks of being shipped for international orders, orders to remote or rural areas may take longer.